The start of the new year was already a month ago! Crazy, right? Well, my friend Chrysa Keenon shared her resolution with me. She's trying to fix a problem.
She's an addict
A coffee addict.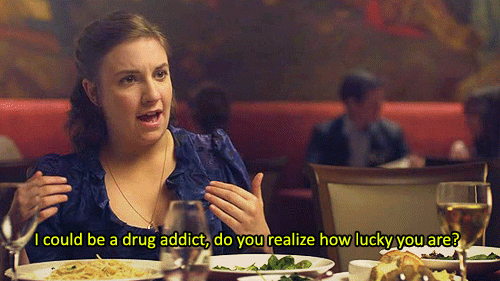 Chrysa needs to drink at least three cups of coffee every day to function. Otherwise, she has major migraines and trouble focusing. Her resolution this year was to only have one cup per day. But it's been hard.
Caffeine can be super addictive. Dependence can cause trembling, stomach ulcers, intestinal issues, and more.
I'm not a coffee drinker, but I sympathize with Chrysa and you coffee addicts out there. If you're struggling with a dependence on caffeine, here are a few methods on how to cut back:
Slow Your Consumption: Take it slowly. Drink a fourth a cup less every couple days. You may have minor side effects or withdraw symptoms but nothing severe. Only problem is that it will take more time to detox.
Substitute for Something Less Addictive: Tests show that coffee drinkers that switch to hot or herbal tea, such as Green Tea, still feel awake and alert. If you drink multiple cups of coffee, switch the last cup for tea. After a few days, drink two cups of tea and less coffee. Herbal tea still has caffeine but less than coffee.

Cold Turkey: Just quit. Deal with the withdraw symptoms and temptations head first. You may have a week or two of some serious migraines, trouble staying awake, or issues focusing, but at least you'll have quit. If you might try this, check out Medical Daily's Cold Turkey: What Happened When I Went From 5 Cups Of Coffee A Day To Zero for what to expect. Not pretty.
Don't forget: not all coffee is bad. It's okay to have a cup to wake up in the morning. Or go out for a coffee break with work friends. The problem is when you are completely dependent on that $4.75 Starbucks Venti White Chocolate Mocha. (It's just a drink. Why pay that much?!) Evaluate yourself, and if you say something like Patrick Jane over here, maybe it's time to cut back. Interested in a day-by-day breakdown of a caffeine withdraw survivor story? Check out The Yoga Nomads's How I quit coffee cold turkey & the first 7 days without caffeine (hint: it sucked).
Also check out the truth behind caffeine addictions in these articles: Caffeine Withdrawal Symptoms: Top Fifteen (Caffeine Informer), Caffeine Myths and Facts (WebMD), Caffeine Addiction: Can You Quit? (Medicine Net).