Happy Graduation Day to me and other fall semester grads!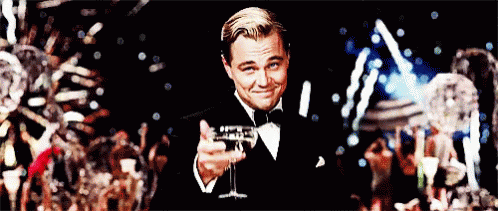 After all the last-minute laughs and tears, I arrived home safely before the snowstorm hit. Gee thanks, Midwest weather! I had to pack all my personal items into my car and drive home today. Looking back on the week, I thought I would share my top five moving out tips based on my moving regrets and successes.
Have more boxes than you think you'll need: Nothing is worse than carrying items individually to your car and trying to make room for them all. Even placing items in plastic Wal-Mart bags is better than nothing. Some people swear by plastic bins, but I've never had any luck with them – last night included. Suitcases are always my go-to because they are on wheels. Duffel bags work well too because you can sling four over your shoulder at a time. If you're a "carry-only" kind of person, sturdy cardboard boxes work best. They fit together well in cars, and I've heard that you can go to local stores and ask for their empty boxes for free or low-cost.

Organize your packing: This will help you remember all your belongings (unlike me). I threw everything wherever it would fit. Now trying to unpack is a nightmare, and I can't find my computer cord…. Place all your dishes into one bag, office supplies in another, etc. Clothes are great insulators for breakable items like mugs (stuff socks inside and wrap a t-shirt around the handle and body).
Don't move alone: Even if your friends don't help you but sit and chat while you pack, the process becomes a thousand times more enjoyable and less lonely. Friends also can help carry big or awkward items, such as couches and tables. If they offer help, direct them how, but be careful not to turn into Ross.
Don't pack in one night: This tip I learned from my friend Zach, who I helped pack until 4 a.m. Packing gradually over a couple days decreases stress. Just don't pack something important – like your toothbrush – on Monday when you leave on Friday.
Save goodbyes until after you pack: Goodbyes are sad, and they make you think: "Will I ever see these people again?" "What would I have done different?" "Oh shoot, I never told them (insert something that they know that isn't really that important)!"
Goodbyes mean closure. They mean it's time to go. If you have to wait around, your mind goes into overdrive. Do your pre-thinking while packing and say goodbyes when you're heading out the door, if you can help it.
BONUS. Take photos: Take one last loop around your old stomping ground. Use your phone's camera to capture your favorite places and people. Let the memories rush in and remember all the fun and hard things you faced in that place. Don't be afraid to show the emotions you feel. (I certainly did my fair share of crying this week.)
Good luck moving out, friends! And remember above all that you are never alone.
Do you have any moving out tips or thoughts on my advice? Please leave a comment below!
Looking for more tips and articles on the subject? Try 33 Moving Tips That Will Make Your Life So Much Easier (BuzzFeed), Moving Out of Your Parents' House – 6 Financial Tips to Live on Your Own (Money Crashers), and 9 Smart Things to Do Before You Move (Good Housekeeping).